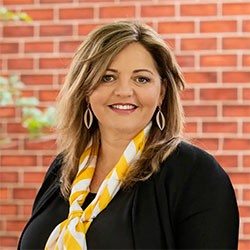 Lisa has an incredible team coupled with terrific resources to support her clients in their property transactions making sure they achieve a successful settlement and have a smooth move. Her team includes contractors, designers, decorators, indepth marketing services and Ray White Concierge.
Lisa Mann has the experience, local knowledge and negotiating skills to secure winning real estate outcomes. Here is how one client expressed their satisfaction:
"She helped us to achieve a quick sale when we came back onto the market after enduring some very difficult previous market conditions. Lisa maintained a positive attitude, was motivated, and worked with us to achieve the desired outcome. We would recommend Lisa as an agent, as most importantly we felt that she was working for our interests".
This is not an isolated comment. Lisa's list of well-served clients extend across her 14 year career in realestate in South Perth area, locations from the river front foreshore to suburbia, covering transactions from modest to luxurious properties.
Lisa has support of Premier Real Estate Broker Sue Vuong from Loan Market a dominant firm with access to many lenders. Sellers and Buyers alike benefit from her area knowledge, marketing skills and negotiating diligence.
Achieving this level of client focused success requires more than "the usual" real estate skills. Sensitivity to market conditions and trends is an ongoing challenge, and Lisa keeps ahead of these changes.
Clients selling their properties appreciate her honesty in advising strategic pricing that produces wide market interest and often multiple purchase offers to achieve clients maximum returns.
Lisa brings a full service, beginning to end process to a property listing. Working with a proven team of contractors and service providers, homes are prepped for sale to make the best possible impression on potential buyers.
Her participation in Ray White's Ongoing Training and Mentoring adds another resource to her professional services. Ray White brings together top real estate producers in a network that shares "alerts" of property listings, including high end private sale, ensuring that her client's listings gain maximum visibility on the largest Australasian Realestate Companies Website.
Lisa's skills have been honed from a successful Sales, Marketing and Public Relations career on a Corporate Level with Optus World, in the competitive mobile telecommunication industry. She has experience with consulting, employment connections with leading Ray White Agents, Builders, Developers, event management, and volunteer work with groups including Local Primary Schools.
Born and raised in the City of South Perth, she resides in her home in Como with her husband Brian and two adult children. Lisa has built twice, so has fantastic knowledge on the building process and costs involved. Her husband Brian Mann joined her to sell property in 2009 becoming a Sales Consultant for the sole purpose to aid Lisa when opening Luxurious Homes and Apartments where two Agents are an advantage. Lisa started in the Industry in 2006 and furthered her career in 2009 becoming a Licensed Real Estate Agent completing her Diploma in Property.
ENERGY, EXPERIENCE, DILIGENCE and PERFORMANCE, Lisa Mann is positioned and poised to help with all your real estate needs.