Hi Graeme
I am looking forward to meeting with you on Monday 30th October at 2.30pm and speaking to you about my fresh modern approach to selling real estate.
I would like to thank you for considering my services and look forward to sharing my professional advice regarding your property and speaking with you further about our fresh modern approach to selling property.
I would love to help you move on with your plans and with all confidence, I believe I have the skills and resources to allow you the most profit from your property.
Have a great day
Kind Regards
Natalie Hatton
M: 0421232274
E: natalie.hatton@jonesballard.com.au
Jones Ballard – Como Office
P: 94741533
175 Labouchere Road, Como
Innovative Selling
At Jones Ballard we are continuing to introduce new innovative ways of selling property to benefit our clients. Over the last year we have helped to introduce a new method of sale called Open Negotiation – to the Perth market, utilizing the best features of private treaty (For Sale), and auction methods of sale, with some amazing results for our clients."Open Negotiation" combines the best characteristics of more conventional sales methods such as Auction, Private Treaty ('For Sale') and Closing Date sale into a fair and completely transparent buying process, providing greater confidence and more competition between buyers – please see link below for further information including case studies.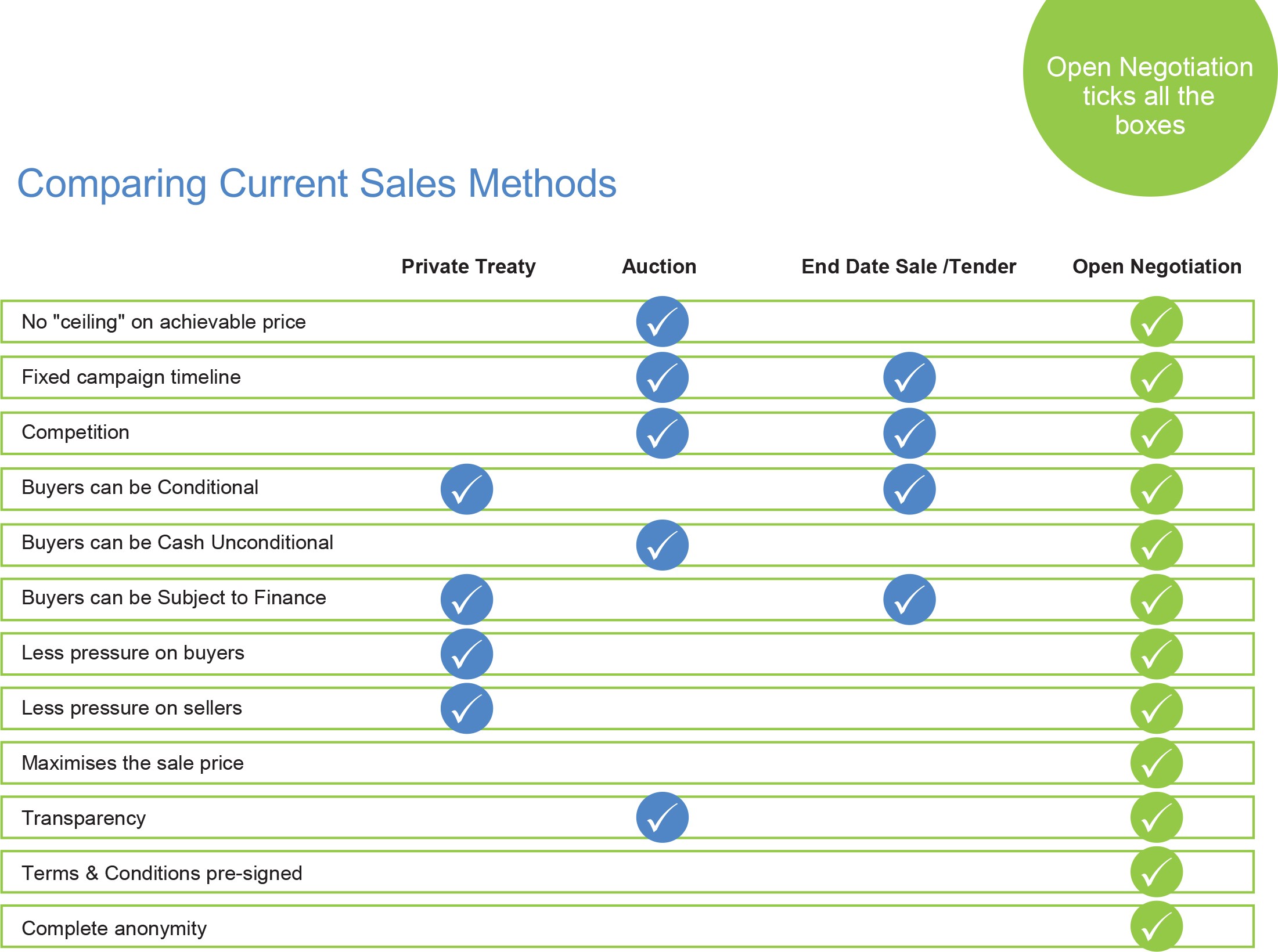 Links
Guide to Open Negotiation
Pricing your Property
Mathematical or Emotional?
Whilst the final choice as to what price your property is listed for is up to you, it is my role to ensure that you have the appropriate facts and figures to make an educated decision.
During our time together I will discuss how the value of a property is determined and will share with you my educated opinion on what the best method of sale is for your property taking into account current market conditions and your personal circumstances.
Marketing
At Jones Ballard we acknowledge that every property is unique and that subsequently the chosen marketing mix must be designed to highlight each individual feature.
Critical to the success of any marketing campaign is a high-profile advertising plan combining digital and print media along with traditional signs and brochures, as well as targeted database marketing to ensure that the property is sufficiently exposed to all potential buyers in the marketplace in order to generate maximum enquiry and genuine competitive pressure between purchasers in order to achieve you the greatest chance of securing the price you deserve in the current market.
It would be great to discuss with you our approach to marketing your home and the specific ideas I have in mind to ensure the marketing of your property will have the correct level/s of frequency and reach to attract the maximum number of buyers who are looking for a property similar to yours.
As part of this process I will step you through my plan and the points of difference I will use to promote your property in a cost effective manner. We will work with you to develop a marketing program that is suitable to your requirements and budget.
Please see link below to the property booklet that was used for the sale of 14/7 Leane Street, South Perth which is an example of one of the types of marketing that we use but more importantly to show you the importance of staging the home 'For Sale' – further information on why to stage a property is under 'Benefits of Furnishing a Vacant Home' tab.
Another link below for you shows the use of 3D Virtual Tours this allows to have an interactive tour of a property from where ever they may be in the world.
Links
Virtual Tour
Property Booklet of 14/7 Leane Street, South Perth
Communication
We understand the importance to our clients of being kept informed throughout the marketing process. We will communicate clearly and regularly with you by your preferred method of communication, whether it be a telephone call, email or SMS, reporting the latest activity and feedback in relation to your marketing campaign.
Unless instructed otherwise, we will contact you following every 'Home Open' and private inspection of your property, with a more detailed report, including inspection numbers, buyer feedback, interested parties, opinions of value and any other relevant information regarding the home in a clear written report every week throughout the campaign.
Benefits of Furnishing a Vacant Home
As you are aware it is imperative that your property stands out in the crowd. It is highly suggested and well worth the investment into staging the property with furniture & accessories. It helps prospective buyers to visualise the concept of size & to how to best utilise the space. It also assists to make a big difference to both the saleability and the price as buyers can make an emotional connection with the property.
People don't buy houses, they buy homes. When you sell a house, you are selling a home; a place where a family will raise their children & create memories. Even if you're selling a smaller property you're selling it to someone who will bring their hopes and dreams into this new space, even if it is an investor they can see how a tenant will be able to live in the property.
Walking through empty rooms or an empty house makes it hard for buyers to visualise how they will furnish the property. It also makes it very hard for us as agents to build an emotional connection between the buyer and the home.
It's hard to understand how big a room is. People can't tell the difference between a 3x4m room and a 4x5m room if it's empty. It looks about the same even though one is 40% bigger. They might think it's just big enough for a couch, 2 chairs and a coffee table, yet there's room for so much more, bedrooms are even harder for people to visualise space & size.
When a room is empty prospective buyers focus on the negative details. Rather than falling in love with the overall space and looking at the flow of the room, buyers' attention is drawn to areas such as:
The room needs painting
The floor coverings & window treatments are old need replacing
An empty property creates unwanted questions. Instead of focusing on whether this is the home for them, they may be busy wondering "what's wrong with this property?" This train of thought may start them thinking, 'maybe I can put in a low offer since the Seller is desperate'.
We are able to assist you in obtaining quotes from furniture hire companies.
About Natalie
Two of Natalie's life passions are her career in real estate and commitment to long-distance running. Natalie's accomplishments across both these disciplines can be attributed to her remarkable drive and dedication and exceptional work ethic.
The parallels between achieving success in sporting pursuits and being a high performer in the workplace are well-established. Unquestionably, the focus and perseverance required for endurance events also play a major role in Natalie's professional success. Natalie's numerous industry awards and outstanding sales figures year after year speak to her skill, tenacity, exacting standards, and unwavering commitment to the task at hand.
Natalie commenced her real estate career at the age of 17 and has spent the past 13 years expanding her knowledge and diligently honing her skills. From her beginnings in reception, Natalie rapidly moved through the administration ranks into property management and later into a weekend land sales position. In her role as an assistant to one of the company's principal consultants, Natalie was able to study the intricacies of the property market, and she has since established herself as a sales specialist, complete with auctioneer training and accreditation.
Natalie strives to exceed expectations at every opportunity. As a result, Natalie is meticulous in her preparation, strategic in her approach, and known for her well-thought-out marketing and styling plans that broaden property appeal, outplay the competition, and capture buyer attention.
By prioritising the individual needs of her clients, Natalie has developed a reputation as a real estate professional who listens, acts promptly on instruction, and maintains an open and consistent flow of information throughout the sale process.
Natalie's extensive hands-on experience and stellar performance record have resulted in her standing as the ultimate all-rounder. Indeed, Natalie's understanding of the industry, ability to anticipate the market, and talent in identifying the most effective strategies to ensure a successful result, make her an incredibly strong partner in any property transaction.